Proudly serving
real ice cream
since 1967
Our ice cream cakes are prepared on a daily basis, and can be customized for your tastes!
Made with chocolate ice cream on the bottom layer, a layer of fudge and Oreo in the center, and vanilla ice cream on the top and around the outside.
We personalize cakes for all occasions – birthdays, anniversaries, showers, graduations and more!
You can use preselected imagery, or even send us your own photograph to print on the cake!
Available in 6" (serves 4-6), 8" (serves 8-10),
10" (serves 12-18) and sheet cake (serves 20-30)
Can be made gluten-free, with minimum of 24 hour notice
Custom orders require 24 hour turnaround
To place your order please call the store at 519-284-2096 and our friendly staff will guide you through the ordering process



Our premium ice cream pies, serving 6-8 people, are made in house daily. With seven different flavours to choose from, there's sure to be something for every ice cream lover!
Pies are all made in store with a chocolate crumb crust, a layer of caramel, fudge or fruit topping as a base and filled with vanilla ice cream mixed with your favourite flavouring.
Raspberry
Smarties
Chocolate Peanut Butter Cup
Skor
Turtles
Oreo
Strawberry
People come from around Southwestern Ontario to try our unique Footlongs. More than just a hotdog – we use fresh buns from a local bakery in Thorndale, and melt cheddar cheese on them while they're still cooking, to really enhance the flavour!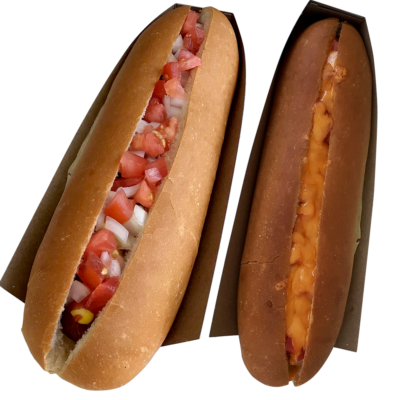 Now Serving DOLE SOFT SERVE®
Hearn's Ice Cream now serves fruit-flavoured DOLE SOFT SERVE, the better-for-you frozen and refreshing treat! Available flavours change on a regular basis. DOLE SOFT SERVE is:
Vegan
Dairy-free
Lactose-free
Gluten-free
Cholesterol-free
Fat-free
Made without artificial colours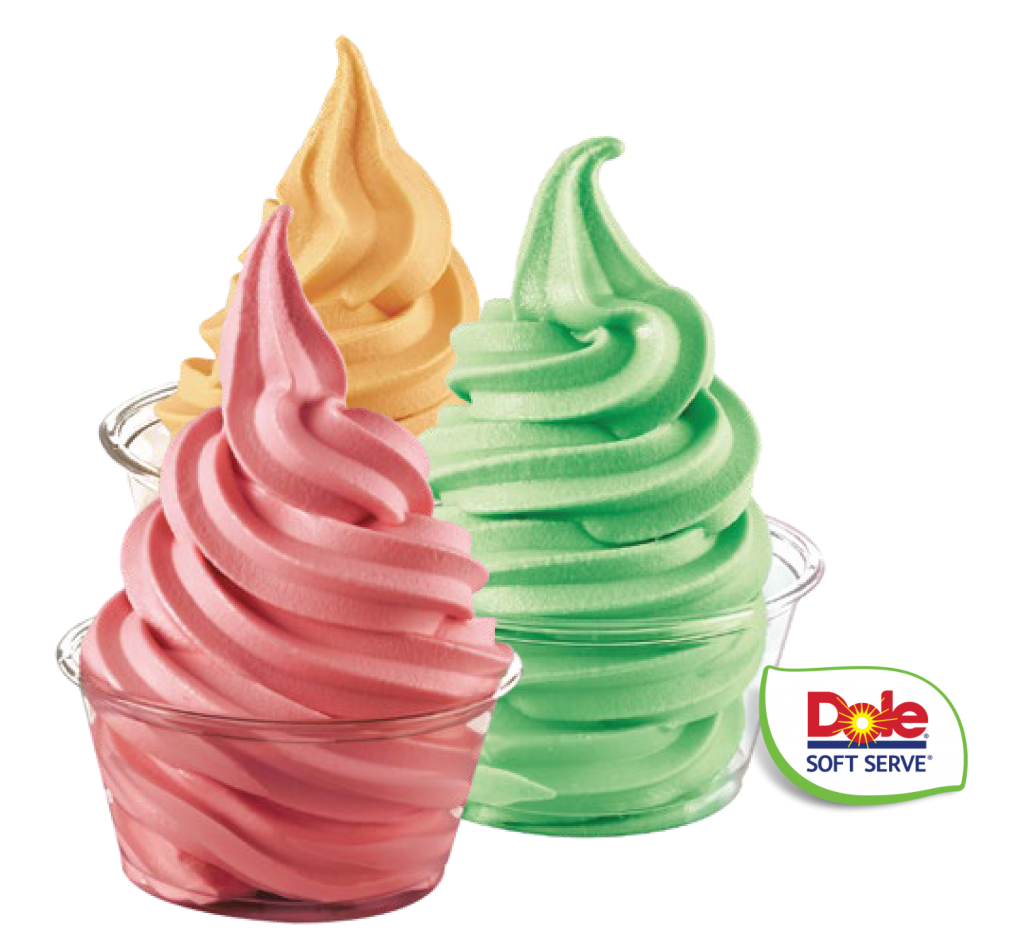 This family business has included three generations. Kelly Hearn bought the present property from Herb Sparling in 1948. He built the cement block building where he and his wife Eileen bottled milk and delivered door to door. In 1966 they became the first franchised distributor for Silverwoods. Barry became a partner and bought the business in 1978. He sold the milk business in September 1989 to Silverwoods. Eileen put in a soft ice cream machine in 1967 and it has grown every year since. There has been many family members and students work seasonal jobs either with the milk delivery or serving ice cream and footlongs. Barry's wife Myrt got involved and has started making frozen desserts. Since 1995 there has been many ice cream cakes and pies sold to families for different occasions. Now Barry and Myrt's son Bob purchased the ice cream business at 327 Queen Street East in 2002.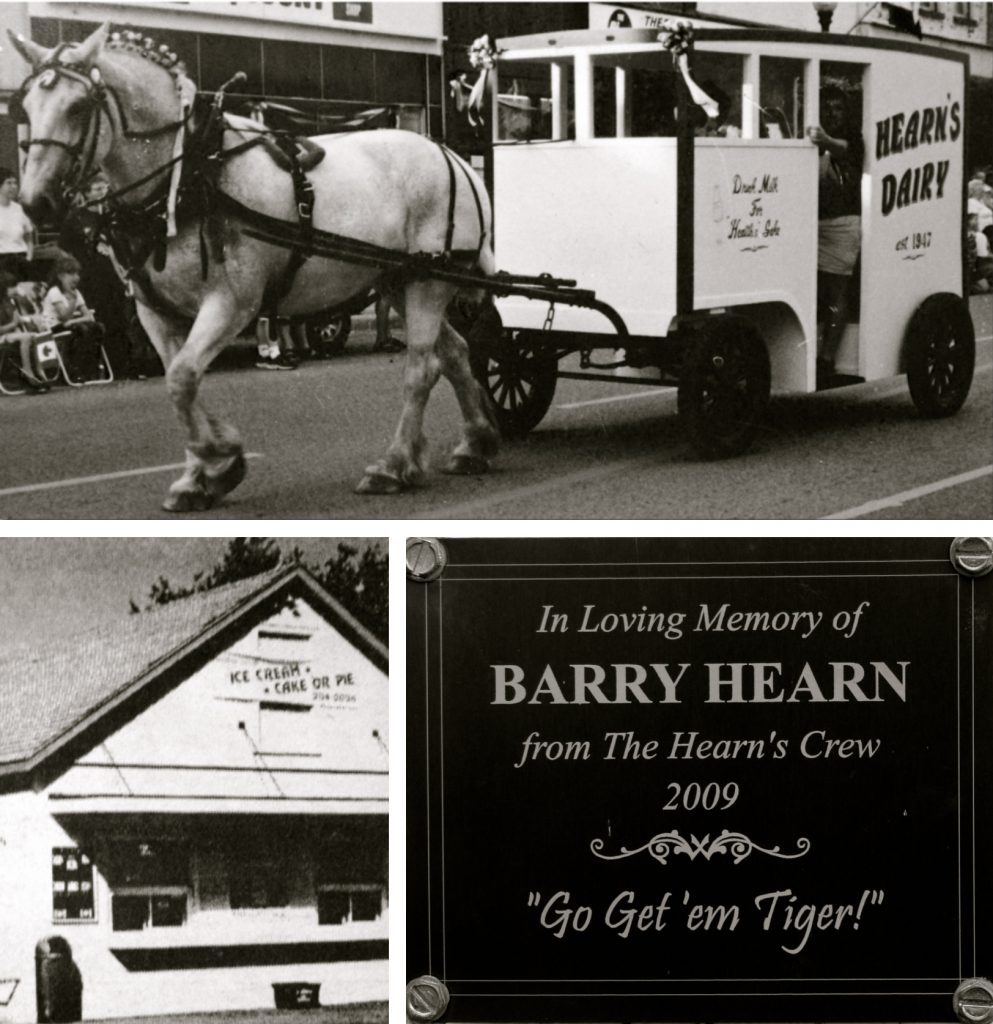 327 Queen Street East
St. Marys, Ontario
P: (519) 284-2096